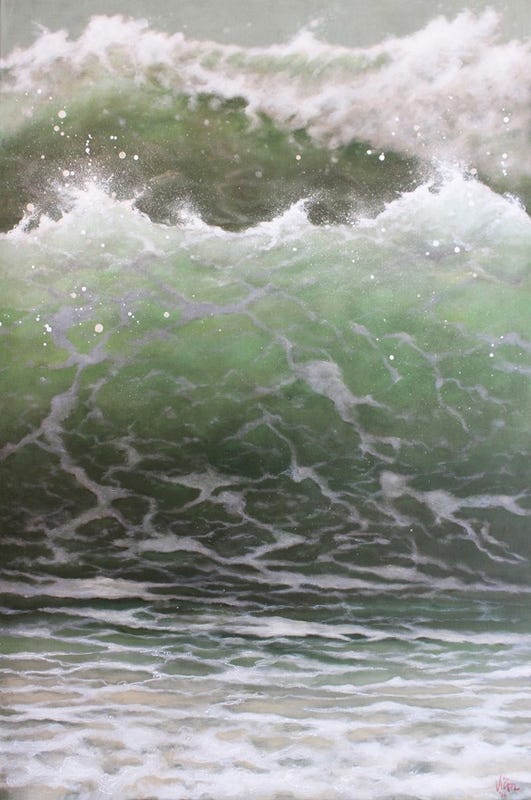 Victor Hoefnagels
Galerie Pied-a-Terre
Victor Hoefnagels en Jacqueline Crijns vormen samen Galerie Pied-à-Terre. Zij organiseren workshops, schildercursussen en exposities. Daarnaast werkt Victor als zelfstandig kunstenaar.


Victor Hoefnagels and Jacqueline Crijns run Gallery Pied-à-Terre. They organize workshops, painting courses and exhibitions. In addition, Victor works as an independent artist.


Agenda

10-13 juli
Zeehelden festival / Rembrandt 2019
Prins Hendrikplein, Den Haag

15 juli - 15 september
'Lang Leve Rembrandt'
3 schilderijen / 3 paintings
Victor Hoefnagels
Rijksmuseum, Amsterdam

29 september
Workshop Zeegezichten schilderen
Workshop Painting Sea Scapes

27 oktober
Workshop Water en wolken schilderen
Workshop Painting Water and Clouds

24 november
Workshop Schilderen zonder kwasten
Workshop Painting without brushes


Cursussen / workshops / courses


Cursus schilderen: Tijdens de cursus wordt er gewerkt met acrylverf op doek. Iedere cursist werkt met een eigen onderwerp en gebruikt de techniek die daarbij aansluit. Beginners en gevorderden zitten samen in de klas. De variatie van ervaring, onderwerpen en technieken zorgt ervoor dat u het maximale uit de lessen kunt halen.
Materiaal inbegrepen: Standaard doek 40x50cm katoen, met gebruik van kwasten, messen, verf, schetspapier, sponsen, potloden, ezels, etc.. Schorten en/of werkhemden zijn aanwezig. Koffie en thee zijn gratis. Advies: Neem een plaatje of foto mee van wat u wilt schilderen, formaat 10x13 cm.
Cursussen worden gegeven op basis van periodes van 4 lessen (vier weken). Maandagmiddag (13.00 tot 15.30 uur). Maandag-, dinsdag, woensdag- en donderdagavond (19.30 tot 22.00 uur).
Kosten: € 140,- voor 4 lessen. U kunt beginnen wanneer u wilt. Vraag ons naar de beschikbare plaatsen. De kosten van afwijkende doeken die wij voor u verzorgen worden in rekening gebracht. Het maximale formaat dat u bij ons mag gebruiken is 100x100cm.

Specials: workshops met een specifiek onderwerp (zie agenda / homepage) worden gehouden op zondagen van 13.00 tot 16.00 uur).
Kosten € 40,- inclusief materiaal.

Heeft u iets te vieren? Wij organiseren ook workshops op verzoek.

Atelier Victor Hoefnagels / Galerie Pied-à-Terre
Prins Hendrikstraat 162, 2518 HZ Den Haag.
Wilt u meer weten of inschrijven? Stuur een berichtje naar victorhoefnagels@icloud.com of bel (+31) 06 413 164 33


Course for painting : During the course we work with acrylic paint on canvas. All participants have there own subject and use corresponding techniques. Beginners and advanced painters are mixed in a group. This combination ensures you to get the most out of the painting lessons.
Materials included: Canvas 40x50cm cotton, the use of knives, brushes, paint, paper, sponges, pencils, easels, etc. Work wear available. Coffee and tea for free.
Advice: Bring with you an example, picture or photograph of the subject you want to paint, 10x13 cm if possible.
Courses are based on a four-week period (four lessons). Monday afternoon (13.00 tot 15.30 hrs.). Evenings on Monday, Tuesday, Wednesday and Thursday (19.30 tot 22.00 hrs.).
Costs: € 140,- for 4 lessons, including materials. You can start whenever you want. Ask us for availability.
The costs of different sizes of canvases we order for you will be charged. The maximum size of canvases in our courses is 100x100cm. This period of four lessons does not run parallel with the calendar months.

Specials: workshops with a specific subject (see agenda / home page) are held at Sundays form 13.00 till 16.00 hrs.
Costs € 40,- materials included.

Something to celebrate? We also organize workshops on request.


Studio Victor Hoefnagels / Gallery Pied-à-Terre
Prins Hendrikstraat 162, 2518 HZ The Hague.
Do you want to know more? Send an e-mail to
victorhoefnagels@icloud.com or call (+31) 06 413 164 33
Rembrandt 2019
1669 was het jaar dat Rembrandt van Rijn overleed. 350 jaar later vieren wij zijn leven op tal van lokaties. Voor Victor Hoefnagels was het aanleiding om werk in te zenden naar het Rijksmuseum te Amsterdam in het kader van 'Lang leve Rembrandt'. Inmiddels is zijn inzending gebruikt om in de Prins Hendrikstraat te Den Haag Rembrandt te eren met banieren, etalages en een speciaal uitgebrachte serie wijnen.

1669 was the year that Rembrandt died. 350 years later we celebrate his life in numerous locations. For Victor Hoefnagels, this was the reason to send paintings to the Rijksmuseum (Amsterdam) in the context of 'Lang leve Rembrandt'. This paintings has since been used to honor Rembrandt in the Prins Hendrikstraat in The Hague with banners, shop windows and a series of special released wines.